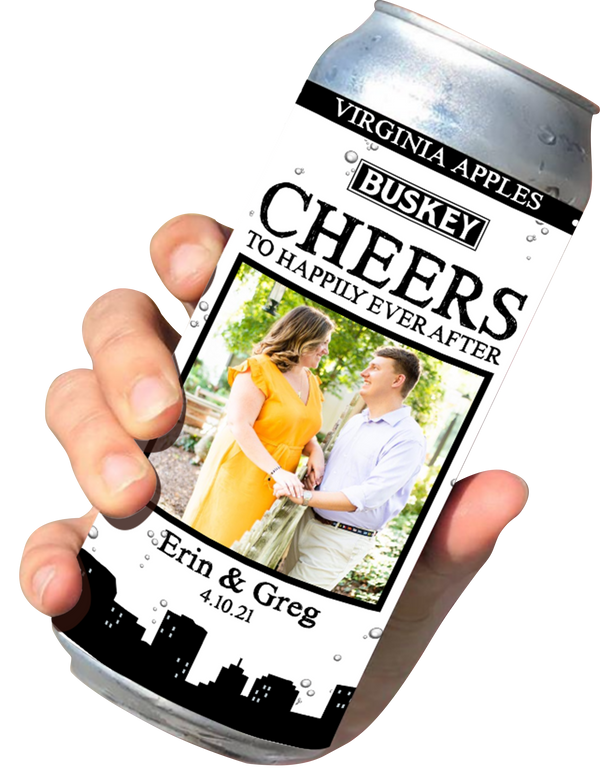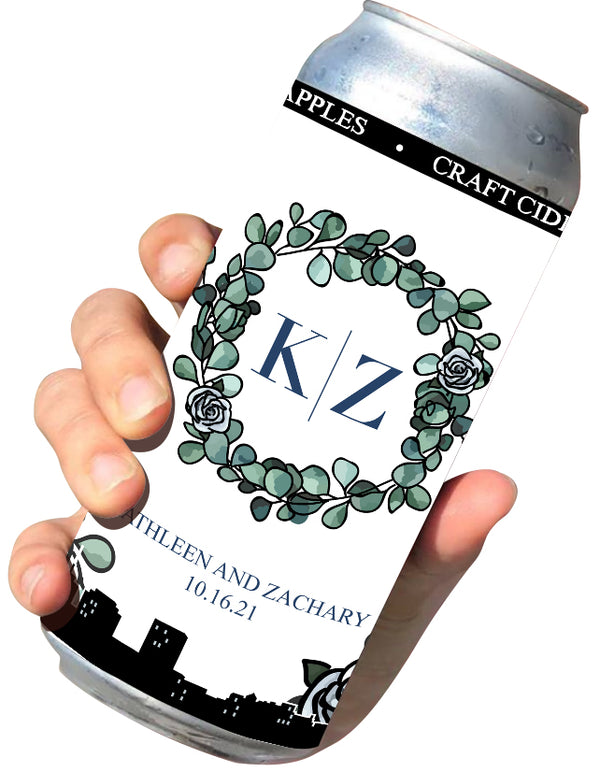 Personalized Wedding Cans by Buskey Cider
Celebrate your wedding day with private labeled ciders from Buskey Cider! Order a minimum of 4 cases of cider (24 cans/case).
Details:
> 2 months notice needed. Please contact us if the timeline is shorter, and we'll see if we can accommodate.
> After completing your purchase, you'll get an email from Team Buskey to retrieve your custom picture, verify names and dates, and what coupling of bride and groom cans you'd like as our added gift to you!
Questions? Reach out to buskey[at]buskeycider[dot]com