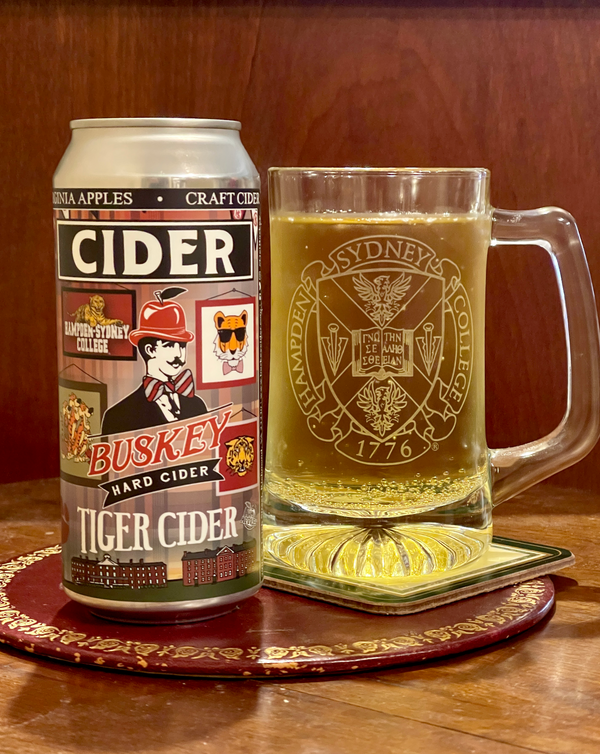 Buskey Tiger Cider | Crafted for Hampden-Sydney College
Tiger Cider by Buskey Cider, exclusively crafted for Hampden-Sydney College, is a crisp and refreshing apple cider that pays tribute to tradition and entrepreneurial spirit.

Founder Will Correll, Class of 2013 started making Buskey Cider in his room on campus and is thrilled to honor his beloved alma mater with this cider. This cider marries the classic with the innovative, boasting a burst of locally-sourced Virginia apples, a touch of subtle sweetness, and an elegant finish. Raise your glass to tradition, entrepreneurship, and daring innovation with Tiger Cider, with a portion of proceeds dedicated to supporting the college. Perfect for alumni reunions, tailgate celebrations, and moments of camaraderie.



Will Correll, '13